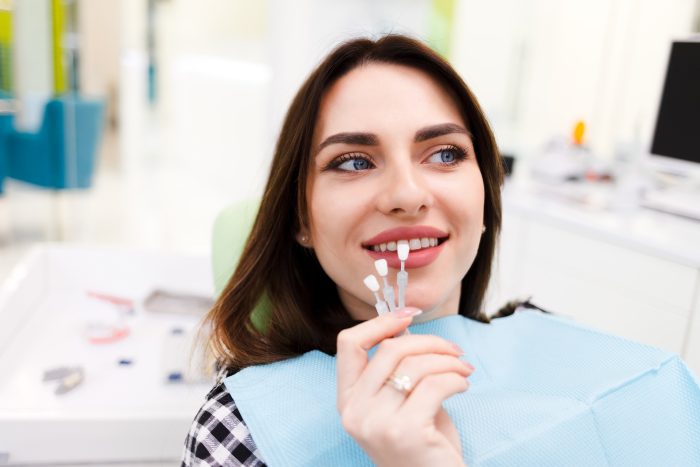 Do you want to get a picture perfect smile while getting rid of stained, cracked, chipped, or misaligned teeth? Then you need to go ahead and get porcelain veneers with our help. Porcelain veneers offer a simple and effective solution to conceal or correct multiple flaws in your smile.
Porcelain veneers are designed to bond at the front of your teeth. The main purpose of porcelain veneers is to enhance the cosmetic appearance of your teeth. Whether you deal with discoloration, improper alignment, or chips, you will be able to use porcelain veneers to enhance your good smile with ease. Here are some of the situations where you can use porcelain veneers:
-To perfect your smile, regardless of stains, cracks, chips, or gaps in your teeth.
-To close the gaps that exist in between your teeth. This will help you with securing a fully functional bite with ease.
-To conceal all sorts of dental staining, which cannot be removed with the traditional teeth whitening methods.
Regardless of the cosmetic flaws that you have in your teeth, you may get our assistance to enhance your smile with porcelain veneers.